From the floor of the San Diego Comic-Con exhibition hall, here are shots by the Bleeding Cool team of props and costumes from Marvel's Guardians of the Galaxy.
As well as a good look at Nova Centurion kit, there's Star Lord's helmet and boots, a little ball thing that we saw him robbing in the trailer last night – maybe you'll know what it is, to me I just thought "incense burner" – and, best of all, a Walkman.
Why? Because it was a key part of the trailer, responsible for the playback of Blue Swede's version of Hooked on a Feeling. Does this suggest that Peter Lord left Earth for space in the late 70s, maybe 80s? Or did he just never go in for an update?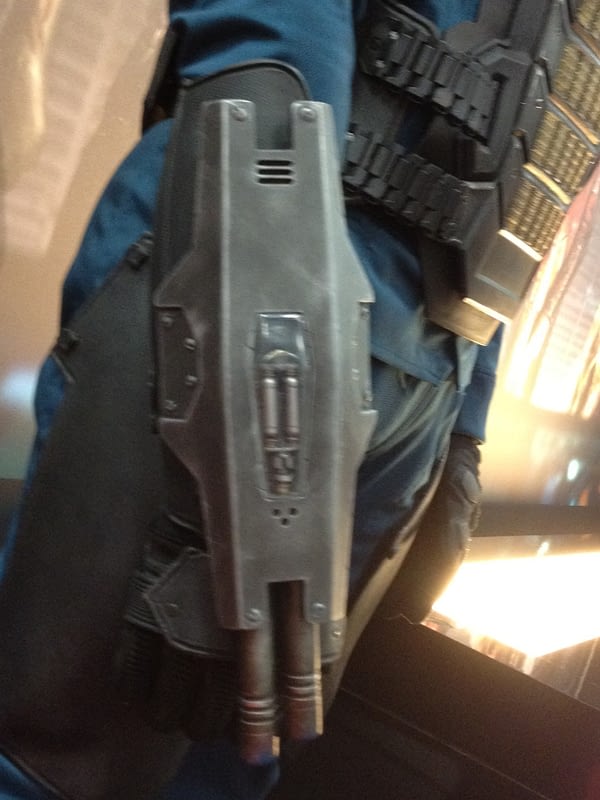 Who owns the blades? Drax? I'm pretty sure, but not 100%.
Now, get used to hearing this song. You'll be hearing it a lot next year, I'd expect.
[youtube]http://www.youtube.com/watch?v=3OnMd47ZfWQ[/youtube]
Enjoyed this article? Share it!