To paraphrase another Tom Cruise sci-fi movie, she looks like the saddest girl in the world to ever hold a giant bloody gun.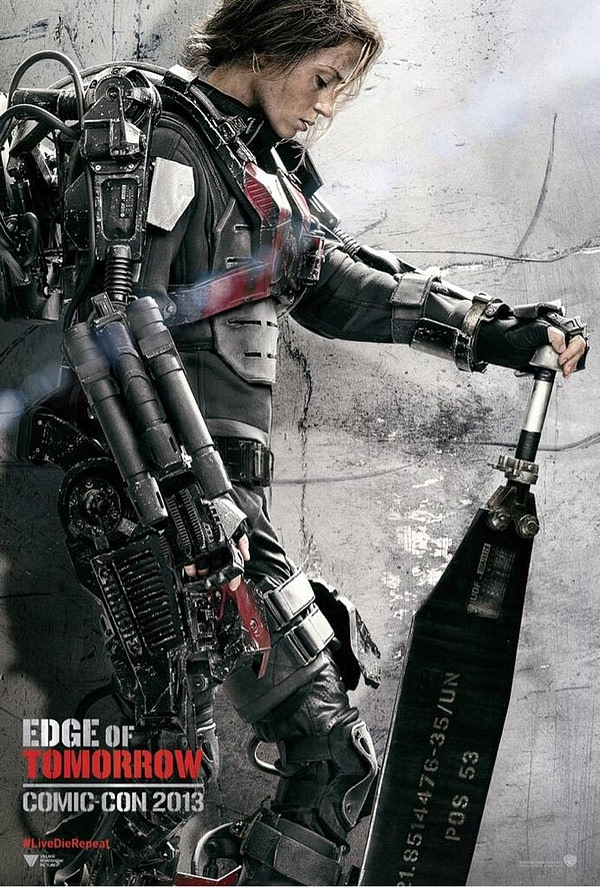 I've just seen a trailer for this film in Hall H. It looks like a cross between Source Code and Elysium, superficially. It didn't feel as perfectly sculpted, though.
But the exo-suit action shows potential, even if the actors do sometimes seem to have their weight supported on painted-out wires. The trailer is likely to drop online soon and I'll pass it on if I spot it.