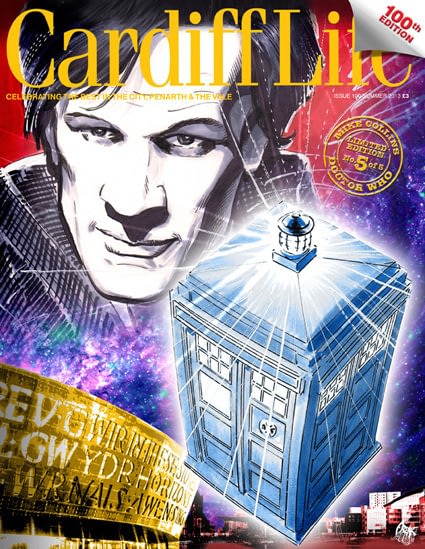 Doctor Who is a part of Cardiff life. Filmed there, with plenty of Torchwood and Sarah Jane Adventures action over the years as well, locals are used to walking past a TARDIS here and there.
Which is why The Doctor and The TARDIS adorn one of the five covers of today's Cardiff Life's 100th magazine, drawn by Doctor Who artist Mike Collins…
Enjoyed this article? Share it!