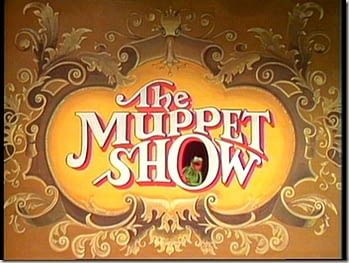 After a few years of teasing hints and off-stage whispers about the possibility, it might soon be time to start the music and light the lights. For real.
Variety report:
Disney Theatrical Prods. has quietly initiated early explorations of a live stage show featuring the Muppets, commencing late last month with a short but elaborate presentation directed by Alex Timbers [that] incorporated a handful of sets and more than 85 Muppets.
Timbers directed Pee-Wee Herman's 2011 comeback and the well-loved Bloody Bloody Andrew Jackson. He's got the stuff, I understand.
The last time I wrote about this, I think, was when Disney registered the URLs THEMUPPETSONBROADWAY.COM and THEMUPPETSONTOUR.COM. That was almost a year ago, but I've been excited by the possibility all the while.
Even something as stripped down as a press conference with Piggy and Kermit commanded a room full of jaded hacks when the last Muppets threw a junket here in the UK. I can't even imagine how joyful a full-on show would be.
You know, I don't care how expensive the tickets turn out, I'm buying a whole pile of them.
Interestingly, the plot of The Muppets… Again! involves a tour by Kermit and company. If the possible marketing synergy between that film and a booking at, say, the Palladium convince Disney to push ahead with the stage show, then great. Do it, Disney.
Here's a stripped-down, relatively simple live performance by The Muppets from Montreal's 2012 Just For Laughs festival.
[youtube]http://www.youtube.com/watch?v=4hPIQJq8fv0[/youtube]
Enjoyed this article? Share it!