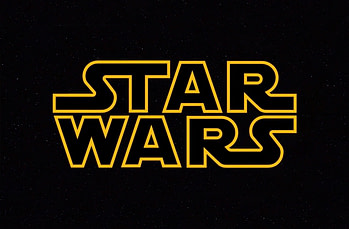 There was an on-stage discussion between JJ Abrams and Reginald Hudlin at the Producers Guild of America's conference yesterday. I'm sure the whole thing was interesting stuff, and I wish I could have been there but, instead, I've had to make do with Variety's quotes from the event.
And that's where I learned that Abrams and Hudlin discussed Star Wars a little, with Abrams admitting his plans for:
moving to London at the end of the year.
He'll be bringing his family with him. It's a big move, for a big project.
As to how Abrams is approaching the new film creatively, he appears to have said very little. Hudlin tried to get a straight "yes" or "no" on whether or not the film will be based on one of the "extended universe" novels, and that was a valiant endeavour, I'm sure, but clearly doomed to failure. All Abrams would say on that front was:
It is so massive and so important to people… I think the key to moving forward on something like this is honoring but not revering what came before.
Which certainly makes sense to me.
And it's arguably just the attitude that enabled Abrams to get to grips with Star Trek and ensure it was something he could actually, really make, and make successful.
I'm expecting some real news on Episode VII over the summer. With Comic-Con and Celebrations coming, can Lucasfilm really keep ducking and diving?