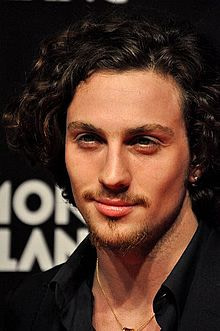 Both Fox and Marvel are at work weaving the character of Quicksilver into their respective superhero movieverses.
Bryan Singer recently announced that Evan Peters will be playing the role in X-Men: Days of Future Past, and now Deadline say:
Marvel Studios is courting Aaron Johnson for the role of Quicksilver in The Avengers 2, I'm told.
Apart from that tempering of the news at the end there – the Friedman gambit, I'm calling it – there's nothing else to Deadline's story…
…not even an observation that Peters and Johnson were both in Kick-Ass. Almost a shame there's not a third studio to give the role to Clark Duke.