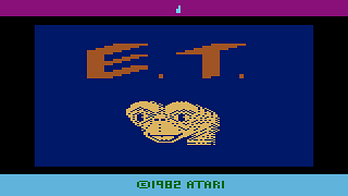 According to Snopes, the internet's urban myth police, this is a true story. In 1983, Atari took huge numbers of unsold ET videogame cartridges to a landfill site in New Mexico and dumped them by the truckload. How many? Well, it was supposedly something like five million.
Ouch.
Now, a documentary crew have struck a deal to explore the landfill site and look for the abandoned carts. KRQE (via The Verge) report:
Alamogordo's City Commission approved a deal with Canada-based film production and entertainment company Fuel Industries to excavate the Atari dump site and create a documentary surrounding the Alamogordo landfill legend.
What may be harder to prove is this game's part in the supposed downfall of the early-80s videogame industry. It's often that Atari were on a rapidly expanding bubble until this total turkey came along and burst it.
I actually had the game. It was a deeply unsatisfying experience, but there was something idiosyncratic and ambitious about it that caught my imagination, for a short while. Then the boredom set in, and I expect my own copy ended up headed for the landfill pretty quickly too.
Incidentally, the game was designed by Howard Scott Warshaw, who often went by the high-score friendly HSW, and he has himself become a documentary filmmaker. You can grab his film Once Upon Atari from Amazon, though I think I'll skip his BDSM talking heads picture, Vice and Consent. Though there's no mention of him being involved with this new project, I do have to wonder…