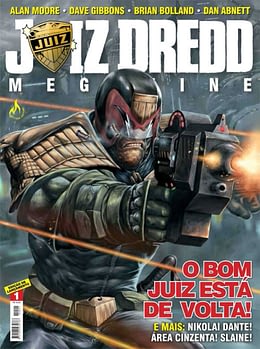 The Brazilian version of Judge Dredd Megazine, is finally going to be published, in Portugeuse. A licensed version of Dredd and the 2000AD characters is about to appear this coming week.
Just six issues for now, Juiz Dredd Megazine will be published by Mythos Editora, based in São Paulo. every week. Then… we'll see.
And, yes, the headline is Google Translate's attempt to do "I am the Law!"
If it failed, Google must spend six months in the cubes.
Enjoyed this article? Share it!