Free Comic Book Day is coming. And people are getting prepared. Such as Coliseum Of Comics of Orlando, Florida with names such as George Perez on hand for signing and sketching. WHy is George comic? It must be the belly dancers.
With DC pushingSuperman Unchained, with a free preview of the Snyder/Lee comic on FCBD, they are also putting All Star Superman, Superman Earth One, New 52 Action Comics, Superman For Tomorrow and Last Son Of Krypton collections in a consignment, so retailers can order large copies and send back those that haven't sold by a certain date without being charged for them.
They'll also have a load of new Superman plastic bags, with Jim Lee art on one side and Man Of Steel movie poster on the other hitting stores the Wednesday before.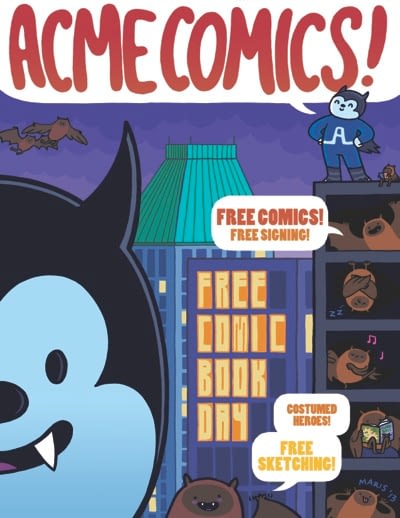 Acme Comics of Greensboro, North Carolina, will spread out over three locations, Acme Comics, the Greensboro Science Center and Greensboro Children's Museum with free comics. And Greensboro's City Council have officially stated that the nickname COMIC BOOK CITY, USA be used each Free Comic Book Day.
Thousands are expected… with the following artists on hand to sign and sketch.
So… what will your store be doing on Free Comic Book Day?
Enjoyed this article? Share it!