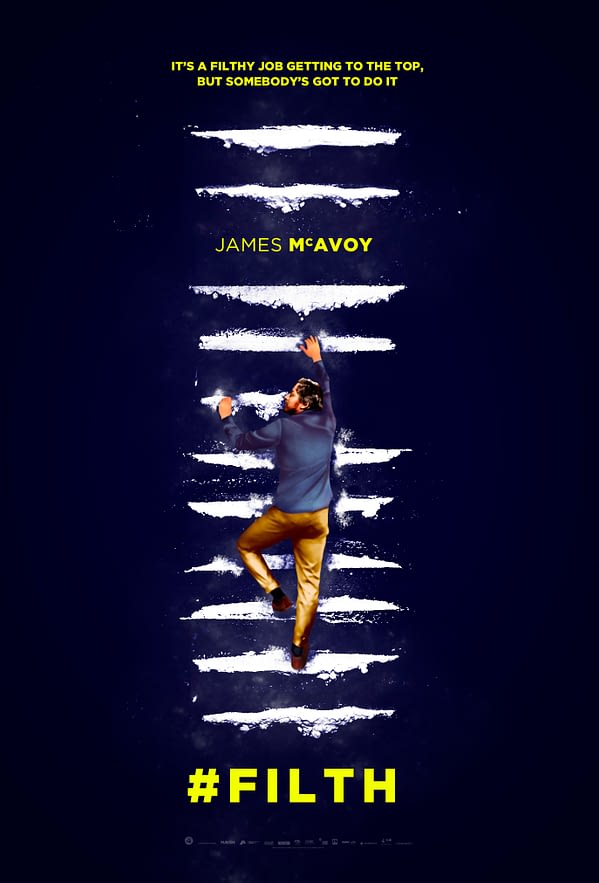 I think this is the first online trailer I've seen with a BBFC certificate card, let alone an 18 certificate one. So you best send grandma and the toddlers into the other room for a bit.
[youtube]https://www.youtube.com/watch?v=vyOZRHgpxG8[/youtube]
Those intertitles were a bit odd. For one thing, Cop isn't an adjective. For another, Rude seems a bit mild, particularly after Pervert and Psycho.
Filth was directed by Jon S. Baird, previously best known for Cass, but it's Irvine Welsh, author of the original novel, and the cast, which includes James McAvoy, Jamie Bell, Imogen Poots and Eddie Marsan, that will prove to be the selling points.
UPDATE: Now I kept my eyes open through the first title – the character's name – I drop my point about Cop. But not Rude.
Enjoyed this article? Share it!