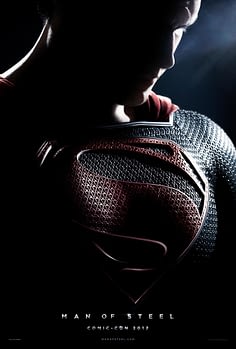 Earlier today I published a nice, beefy piece in which Weta's Joe Letteri addressed the state of the art in digital movie FX. I think it's one of the most interesting articles I've ever had the pleasure to write, and picking Joe's brain for the material to make it happen was a distinct pleasure.
But, of course, I also asked him about Man of Steel, for which Weta Digital have been contributing more of their cutting edge work.
Letteri didn't want to talk about the film's FX, though. He was excited about the story. Here's what he told me:
I can't talk too much about Man of Steel yet, and I haven't seen the whole thing yet, but overall it's the story that's most exciting. It's a nice re-envisioning of the story of Superman leaving his homeworld and coming to this new one.

If you look at what Zack [Snyder] has done you'll see that they've abandoned a lot of the pretense that was in the comics and asked "Can we still make this work?"

They're sticking to realism as much as possible. Fantastic elements are still there but a lot of it that been trimmed back to make it feel as though this actually happened.
The feeling of something happening, for real, is a good part of what Letteri and I had been discussing earlier, and if there's one FX studio equipped to take a character like Kal-El, with all of his incredible abilities, but still sell his mass, physicality and limitations, it's Weta.
And knowing what we know about the scale of the action in Man of Steel – seriously, the action scenes get to be absolutely huge – the promise of them also remaining relatable is an important one.
(Last Updated
April 5, 2013 12:21 pm
)
Related Posts
None found