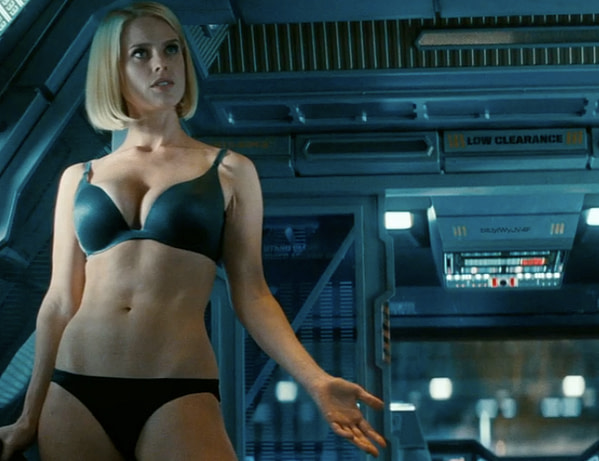 Today's latest Star Trek Into Darkness trailer rewards close observation. There's a shot of Alice Eve in her skimpies, and that image in particular rewards close scrutiny.
As pointed out by Trek Movie, who I suspect had inside information, there's a URL hidden in that shot. It's in the image above. But you won't see it unless you stop gawping.
Look to the right. Where it says "Low Clearance." Now look down. There's a bit.ly URL.
And if you follow it, you end up at with this new poster. There are variants on this with the text in different languages hidden in the same way in other trailers, though the image always remains the same.