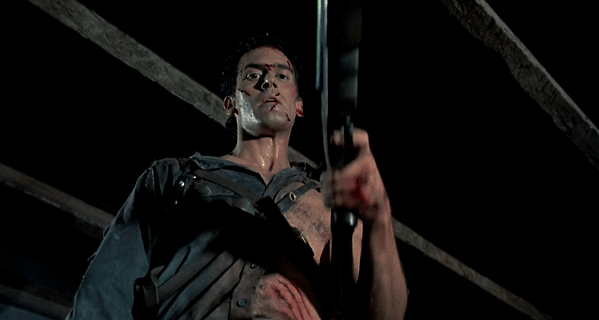 Sam Raimi's in London right now to do press on his wonderful, marvelous Oz the Great and Powerful. Tonight he held a Meet the Filmmakers event with Zach Braff and, as you might expect, when Sam Raimi appears in a public arena, Evil Dead questions followed.
The big surprise this time was Raimi's response. Here's how Disney's official Twitter account of the event quoted him:
I would love to make Evil Dead 4. My brother and I plan to work on the script this summer.
There's been a lot of whooping and hollering in the Connelly household tonight.
The brother in question is most likely Ivan Raimi who collaborated with Sam on the screenplays for Drag Me to Hell, Army of Darkness and Darkman.
With Fede Alvarez's reboot coming along in April, this will mean two ongoing Evil Dead series, apparently running in parallel. Still, there's nobody else quite like Raimi out there. You could have ten filmmakers make their own Evil Deads and his would still stand alone.
I'll be speaking to Raimi this weekend, if all goes to plan, and I'll spare a minute to see what he'll tell me about his Evil Dead plans.
Mainly, though, I'll be asking about Oz the Great and Powerful. I've got a fat notebook of questions about that one that I'm itching to get answered.
Enjoyed this article? Share it!