According to Deadline, the Weinsteins have put down a fat wodge of money for the US rights to Grace of Monaco, a biopic of Grace Kelly, the actress who became Princess Consort to Monaco upon marrying Prince Rainier III.
The film stars Nicole Kidman in the title role, which probably gratifies and flatters her mother if not the actress herself; and Tim Roth as the Prince.
Two images from the film were published a couple of weeks back in the Danish paper Politiken. Here they are.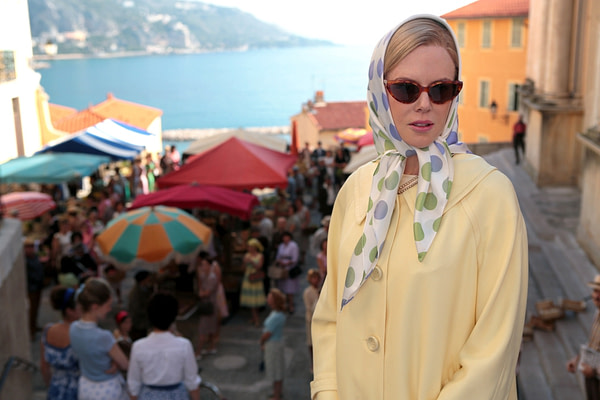 I don't remember Princess Grace having such a supernaturally smooth and wrinkle free forehead…
Now, I mainly mention this now as it's Oscar night and this film seems like a pretty solid bet to get Kidman at least a nomination in Academy Awards to come. Not because the film is good, mind – who knows? It's incomplete – but because it's Nicole Kidman playing Princess Grace.
Ah, them Oscars.
So… stay tuned for our Live Blog from the show. Coming up in an hour or so.