Another deep-black IMAX moment.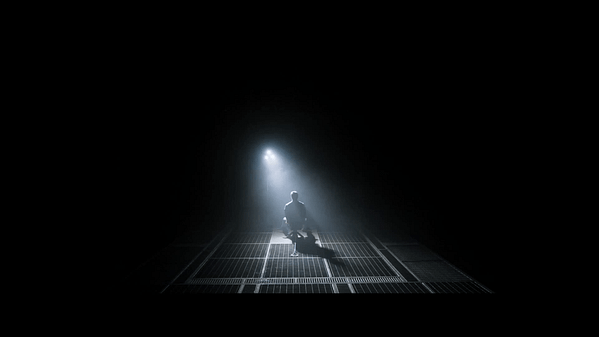 Not only tying his hands together but having them tied back like this is such a sensible idea. Less diligent movie captors, take note.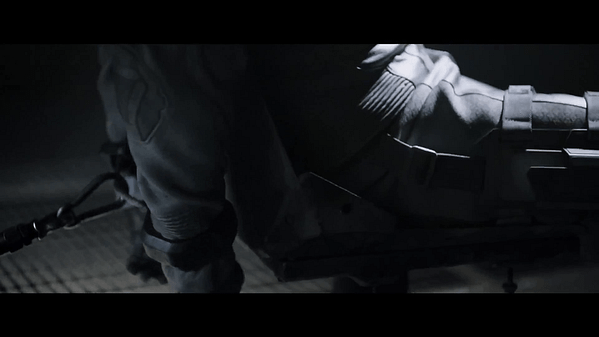 We can probably sort the scenes in this trailer into "before cut on nose" and "after cut on nose," and I tried, but I couldn't quite get it straight, as you'll see.
The closeups in the scene use shallow focus, it would seem, to better highlight his eyes. The implication, perhaps, is that we can read him, look right into him…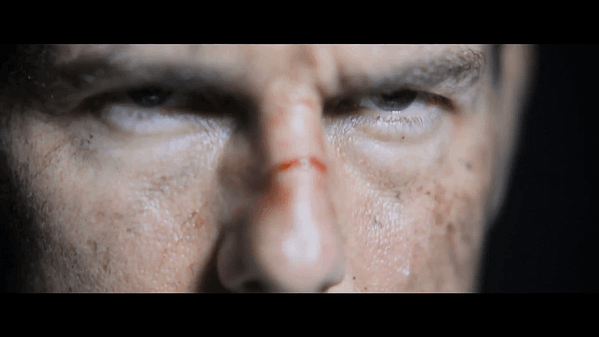 Whereas Morgan Freeman has little mirrors over his eyes.
And yes, he does look like Morpheus in The Matrix. He also reminds me of the old main in the oil tank in Waterworld, but that's just because he's lit by the flame, really.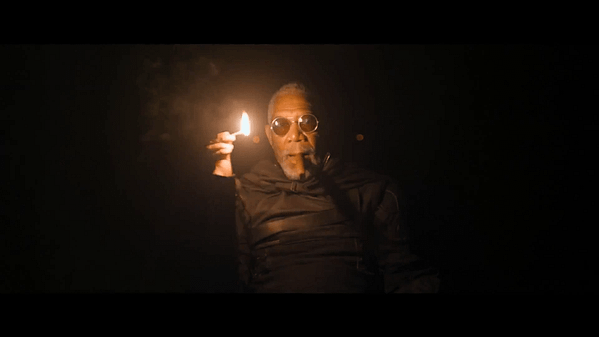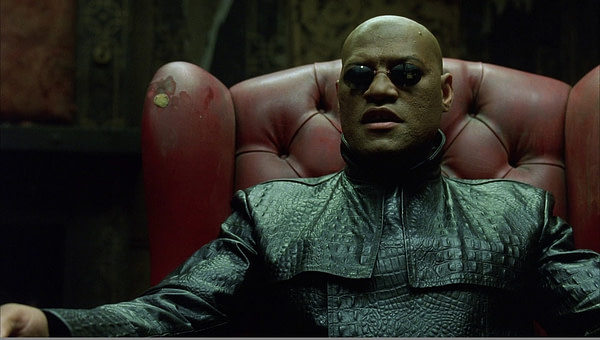 When the doors open and the lights come in we seem some silhouettes and I'm pretty sure they're people.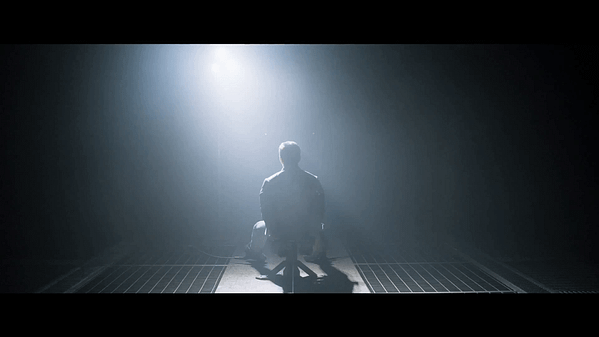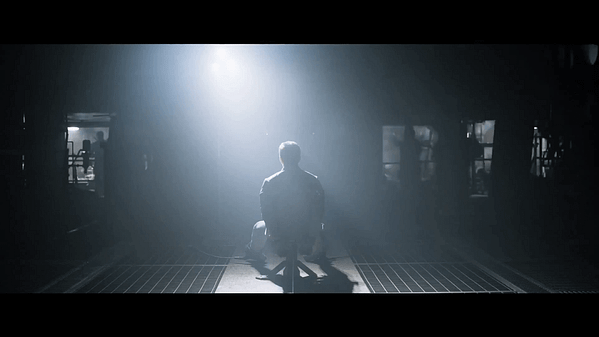 This is going to be pretty intense on an IMAX screen. Also, anybody not sitting rather near the back will have to choose which eye they'd like to look at… or maybe the scar.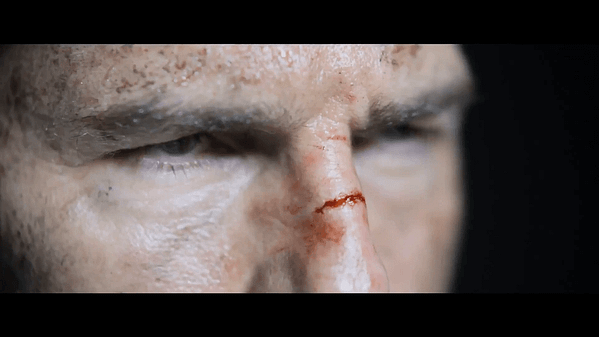 Here's the reveal – that this big dark space and has been full of people all along.
This is reminiscent of everything from Fortress to Face/Off to The Dark Knight Rises.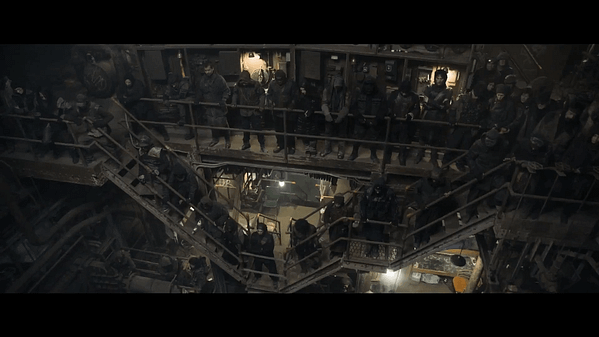 Tom seems pretty suspicious…
…Freeman seems pretty confident.
I've included this off-topic title card because it pops up here to tell us what Rise of the Planet of the Apes was called in Columbia – and what a brilliant title it is.
He's got his SNES Superscope, but he's not dressed in his regulation greys. This must be Jack Harper on a day off. Note that Tom Cruise is wearing slightly-softer blues and there are trees, too. Natural things in natural colours – but nothing so bold as a red or yellow.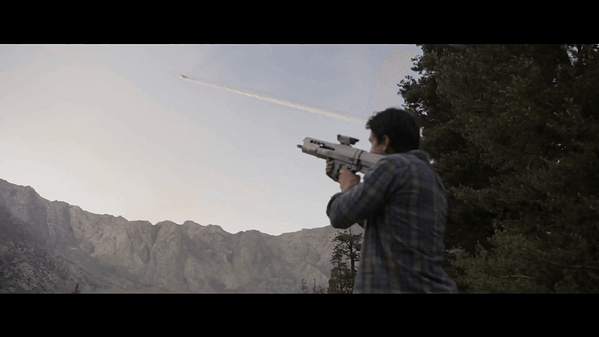 Yellow!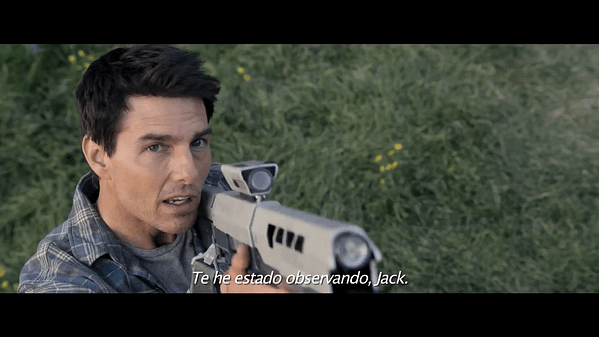 Continued on the next page.