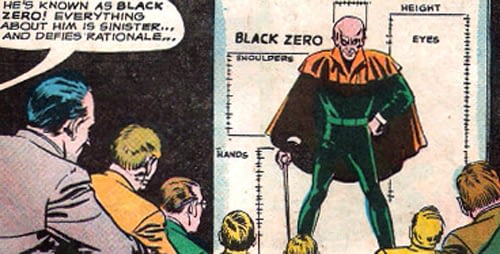 Patrick Dane writes for Bleeding Cool
One of the best sources for movie spoilers within the past year has certainly been toy companies. Even more specifically, Lego. And they have struck again with gold. Brickset (via Screen Crush) have published a list of sets coming out in 2013.
Check it out:
76000 Arctic Batman vs. Mr.Freeze – Aquaman on Ice
76001 Batman vs. Bane – Chase with Tumbler
76002 Superman Metropolis Showdown
76003 Superman Battle of Smallville
76004 Spider-Man – Hunting with Spider-Cycle
76005 Spider-Man – Mission at Daily Bugle
76006 Iron Man Extremis
76007 Iron Man Malibu Mansion
76008 Iron Man vs Mandarin
76009 Superman Black Zero Escape
Do you see that last little note there? The set's release date matches up very nicely with a little film called Man of Steel. You may have heard of it.
While most of us thought we would only have Michael Shannon as General Zod, it would seem that Black Zero could feature in the film. Not only that, but he will be a big enough threat to escape from. Or in a situation for him to escape. Just…expect some escaping.
For those of you who didn't know*, Black Zero is known as 'the Man that Destroyed Krypton'. That is exactly what it sounds like. Black Zero is space saboteur that specialises in destroying planets. He was hired to give Krypton the last push over the edge of destruction.
This could always just be a separate set and not a tie-in to the film, so there is still a little doubt, but the force seems strong with this one.
*Like me. I had to look it up. I'm a film guy, leave me alone
Enjoyed this article? Share it!