We ran a batch of Marvel NOW! Variant covers earlier. Well here are some more, including a look at Milo Manara's Psylocke, and a bunch of pre-finished Joe Quesada covers, some of which we saw finished here earlier.
A Fantastic Four #2 Adam Kubert variant and an Uncanny X-Force #35 variant
A Deadpool #3 variant and a Mike Deodato Avengers #3 variant
An Avengers #2 Jr Jr variant and Milo Manar draws Psyclocke. I'll say that again, Milo Manara draws Psylocke. You saw it here first.
Then we get a glimpse at the Joe Quesada variants, with greyscale visuals and placement copy.
Then there's a Skottie Young New Avengers cover that seems to show the cast made up of Mr Fantastic, Black Bolt, Iron Man and Black Panther, around half the membership of the Illuminati…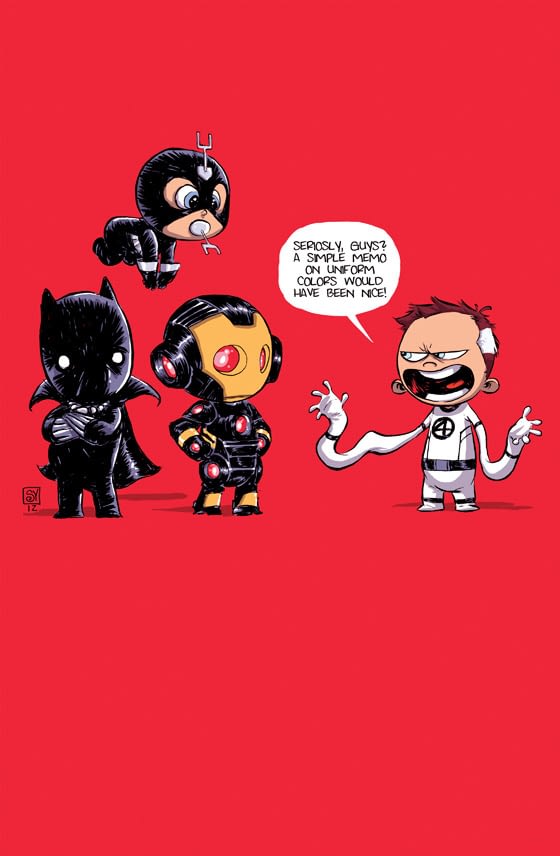 And because you have all been good boys and girls, Greg Horn's variant for Red Hulk #58
Enjoyed this article? Share it!