Here we go again.
Much as we tried to guess who Loki's army were in The Avengers, here in these Thor 2 images we have some more mysterious… things to speculate about.
There's even a close-up of one such 'thing' in this set of snaps, though from the rather approximate mask, I assume he's a "background thing."
Is it a Dark Elf of Svartelheim? Down on the set, where secrecy is paramount, they're just being called by the descriptive 'marauder' label.
We also get a couple of good looks at Sif here, though I'm not thinking that's Jamie Alexander in the armour, necessarily?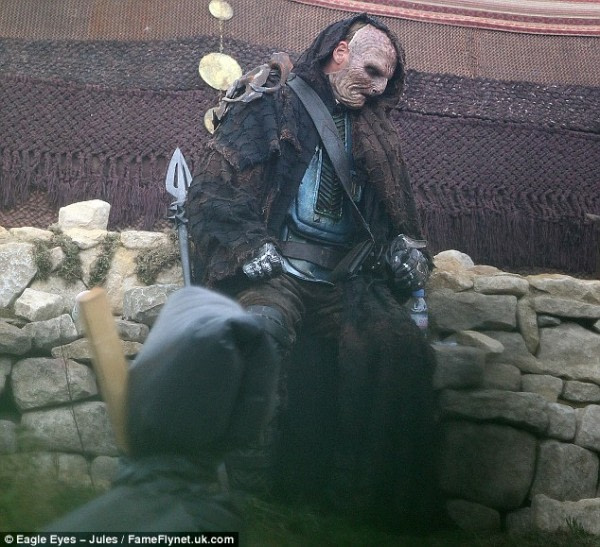 So, those images, from a set found at The Daily Mail, all show the filming of a battle sequence down in Bourne Wood.
There's a few more days shooting to come; around a week, I believe. It's expected that we'll see the Warriors Three and Thor himself at some point too.