Colin Fawcett, comic book inker, artist, games designer and damn decent guy passed away last month. His more recent work can be found here.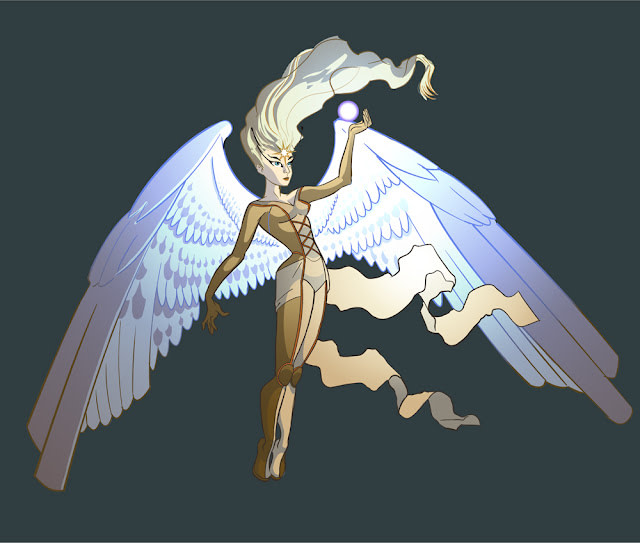 BarryWatch: An Arabic-American Green Lantern? Yes, that'll get the media in a tizzy.
Johns said he took economic as well as ethnic cues for the character from his native Detroit area, with Baz resorting to stealing cars after being laid off from his automotive engineering job. He steals the wrong car, which inadvertently steers him into a terrorism probe and, eventually, an unexpected call to join the universe's galactic police force.
BarryWatch2: Geoff Johns will be continuing his promotional activity through the week.
On Friday from 5-7 p.m. Johns will appear at Green Brain–located at 13210 Michigan Ave.–for a signing to commemorate the release of Green Lantern #0 featuring Simon Baz, who is expected to be a key figure in the upcoming Green Lantern crossover Rise of the Third Army.

Purchase of Green Lantern #0 from Green Brain Comics is required for attendance. There is a limit of two items signed per person.

On Saturday, Sept. 8, Johns will meet with area youth to discuss the creation of superhero characters during an invitation-only workshop being held at the AANM, located at 13624 Michigan Ave. Then, from 4-6 p.m. Johns will speak to the public about his career and characters in the Lower Level Auditorium at the AANM. The presentation is free, and seating is first come, first served.

"Simon Baz is a character of his time, reflecting the world around us," Johns said in a statement. "The Arab American National Museum has been a great resource for me as I developed this new character and I hope the Dearborn community and my fellow Michiganders will enjoy getting to know Earth's newest Green Lantern."
DominionWatch: African social media embeds local comic book material…
After hitting the 300,000 member mark some few days ago, LAGbook announced its partnership with Dominion Comics to bring rich local African Comic Strip contents on LAGbook, which launched in the early hours of today, Saturday, Septemeber 1, 2012.

Dominion Comics is an African-based comic book and graphic design company headed by the 21 year old University of Lagos graduate, Kehinde 'Kenny' Allen. Dominion Comics today debuts its first comic strips 'HADIZA Twelve' on Africa's fastest growing social network, LAGbook.

According to Kenny Allen of Dominion Comics, "We at Dominion are working on this little yet amazing comic strip series titled HADIZA Twelve. We are aware that the internet is fast penetrating the African continent and would serve as an excellent medium to get dedicated readers."
WalmartWatch: Planning to pop in to get a copy of the Avengers Season One original graohbic novel by Peter David and Andrea DeVito only available with the Blu Ray there? What else might you buy?
"HEY TONY! I HAVE A GENTLEMAN HERE THAT IS TRYING TO PURCHASE A…UMMM…MARVEL UNIVERSE SHE-HULK. THAT'S A MARVEL UNIVERSE SHE-HULK IN TOYS. CAN YOU FIND A PRICE FOR ME ON THAT?"
WonderWatch: DC Comics brings back the panty shot.
This is Computo the Comic Link Conqueror speaking. I come for your women. But for now I merely collate comic-related bits and pieces online. One day I will rule. Until that day, read on.
They say I am a work in progress. The fools.
Diablo 3's Original Design Will Be Used In Marvel Heroes
it's now become apparent that Brevik 's upcoming ARPG, Marvel Heroes was always destined to be the real Diablo III and the outrage from Wilson has worked as a wonderful platform to help Brevik sell his new game.
Giving Superman a real home in Kansas – kwch.com
But the town, Smallville, only exists in fiction. That's why one group is trying to get Hutchinson renamed, saying the two towns have so much in common, they may as well be the same place.
Ogden warehouse boasts one of world's largest comic book collections
Luck — both good and bad — led to Ogden becoming the site of one of the world's three largest shoppable comic collections, said Jonathan Pust. It took a lot of work and five blown tires before HeeBeeGeeBeez business partners Pust and Rachael Williams could offer their customers 2 million comics.
Preview Monday: ANIMAL MAN #0 and FAIREST #7 | DC Comics
For this week's installment of Preview Mondays, we're giving you exclusive first looks at ANIMAL MAN #0 and FAIREST #7!