As you'd expect, Bryan Fuller has been sending cameraphone missives from the set of Hannibal, his new Thomas Harris-derived TV series. Production started yesterday, and there are already three snaps showing director David Slade and the key cast in action.
Here's Slade with Hugh Dancy, who plays Will Graham, and Laurence Fishburn, who plays his boss, Jack Crawford.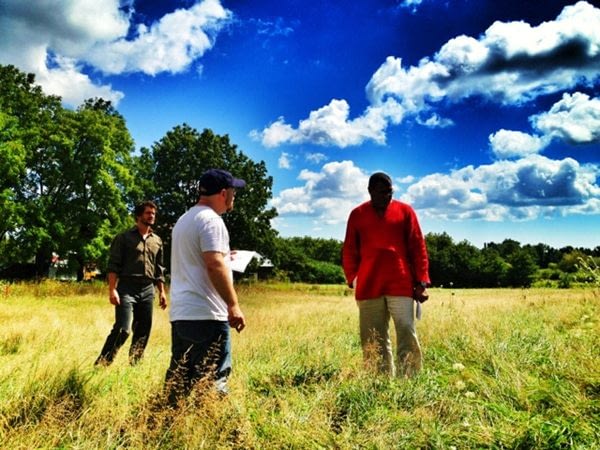 And here are Slade and Dancy again, this time with Mads Mikkelsen as Hannibal Lecter.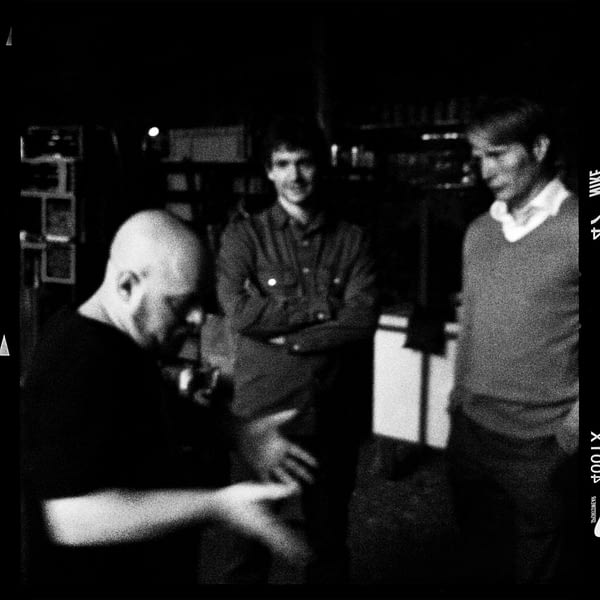 Then, finally, Scott Thompson, who plays Jimmy Price.
In the novel Red Dragon, which Fuller has says would be timed to constitute the fourth season of his show, Price works in the FBI's "latent fingerprints" division.
Slade is tagging his Hannibal tweets with #EATTHERUDE, which comes from Harris' line on Lecter:
whenever it was 'feasible,' he preferred to eat the rude. 'Free-range rude,' he called them.
Hannibal will appear on NBC midseason.
Enjoyed this article? Share it!