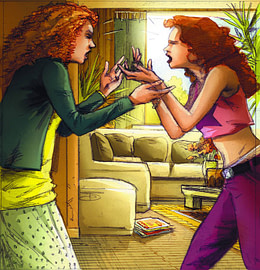 Bleeding Cool reported on the new Bill Jemas-written-and-published graphic novella, Wake The F*** Up when it was solicited by Diamond at the beginning of the month. A 48 page comic drawn by JJ Dzialowski and Cyril Saint-Blancat, for $2.99 coming out from his publisher 1ok.
Except it isn't.
I've just been informed it is now coming out from Zenescope. And there will be a press release to that end later today, I believe.
Bill Jemas is a multi-multi-multi millionaire after cashing in share options in Marvel. We're talking a low nine figure sum here. Maybe he could buy Zenescope on a whim and pay off any outstanding debts at the same time?