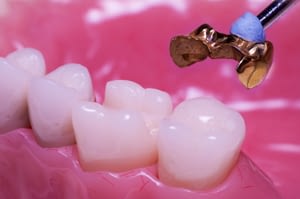 Here's another filling that's coming loose.
After his five year plan of writing Fantastic Four came to fruition, it's time for Jonathan Hickman to turn his long term thinking, planning and structure to The Avengers. Brian Bendis has been writing the book for an age and is planning on moving on to something even bigger…
Look for the beginning of Hickman's latest epic in September or October… and I'm told that he's joining with Esad Ribic.
So who is replacing Hickman on the FF? Let's see if there's another filling that's worth loosening….
Enjoyed this article? Share it!