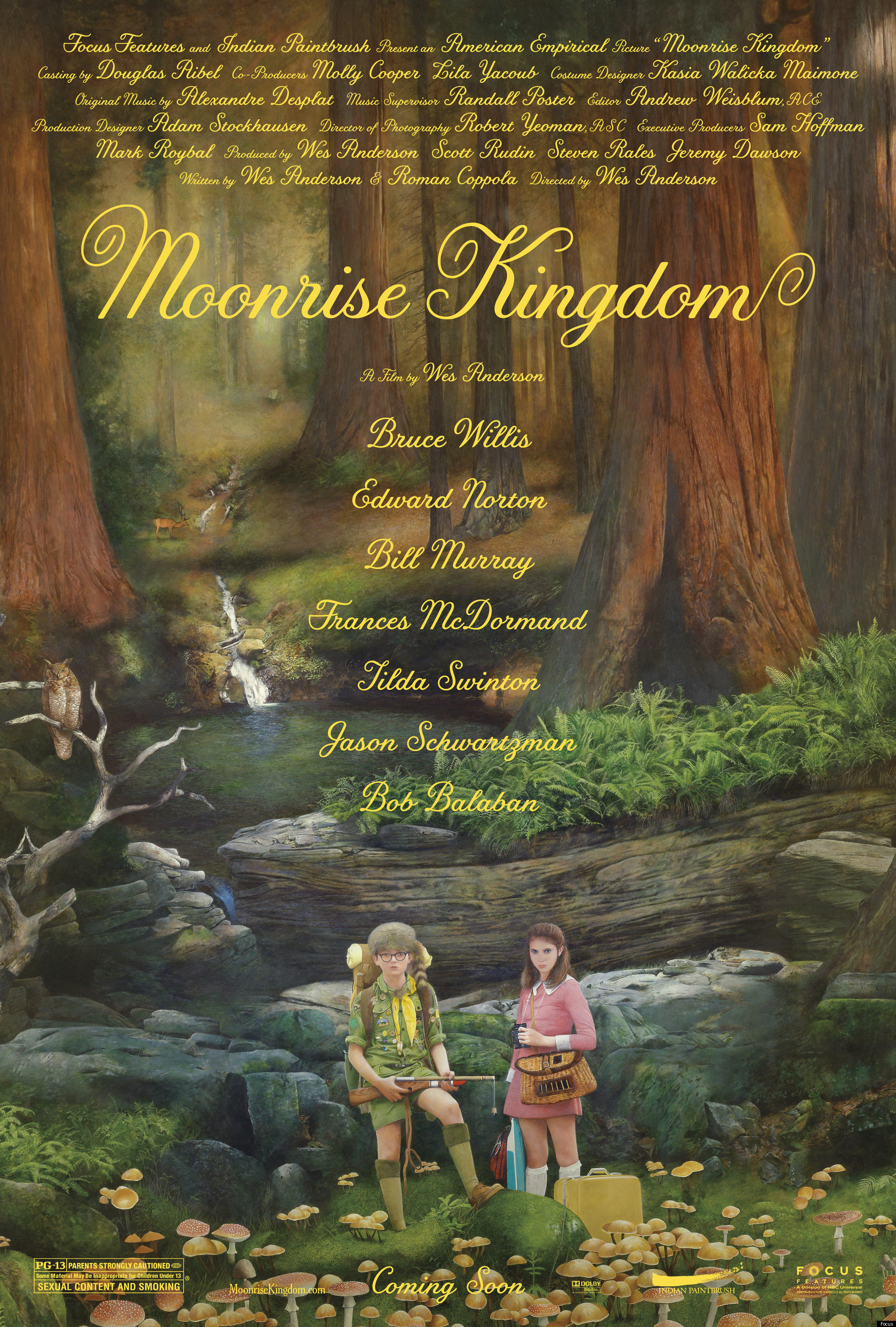 I don't know if a brush ever met canvas in the creation of this poster, if it was all plastic pens and tablets, or mice and bumpy desks, but the look is "painterly" at least.
And pretty twee too. As you might expect. You saw the trailer, didn't you? Or anything else Wes Anderson has ever made ever?
Moonrise Kingdom will be along in May. I continue to hope Anderson make something else as warm and alive as Rushmore once again. Come late April I'll probably be besides myself with anticipation.
Thanks to Moviefone for the poster.