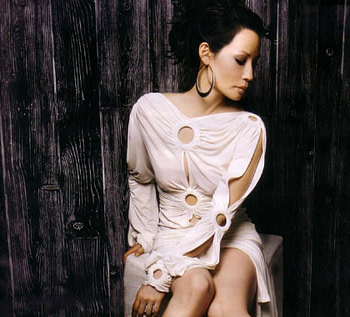 Following up on TV Line's scoop, sister site Deadline provided more details of the Watson character Lucy Liu will be playing in the US, modern-day Sherlock Holmes show, Elementary – as well as a couple of bits and pieces on how they've envisioned Holmes himself.
…eccentric Brit Sherlock Holmes, a former consultant to Scotland Yard whose addiction problems led him to a rehab center in New York City. Just out of rehab, Holmes now lives in Brooklyn with "sober companion" Joan Watson, a former surgeon who lost her license after a patient died, while consulting for the NYPD.
Seems like a big change to make Holmes a recovering addict as opposed to, you know, a current addict, but we'll see.
Liu apparently chose this role over another pilot. I'd be interested to know which one. Her availability for either, however, seems to make a pretty definitive statement about her current run on Southland.
Now, let's see if Liu and Miller generate as much slash fic as Cumberbatch and Freeman. Doesn't seem likely.