This is starting to look creepy. Like Single White Female Creepy.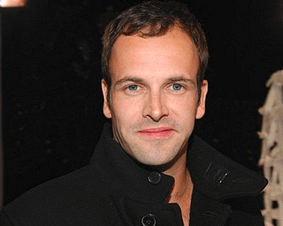 CBS have cast Benedict Cumberbatch's sometime alter ego as… well, Benedict Cumberbatch's alter ego in their New York-set, modern day take on the Sherlock Holmes stories. The part has gone to Jonny Lee Miller, who last year starred in Danny Boyle's stage production of Frankenstein with Cumberbatch. The casting was done with a twist that saw them alternating roles between performances – sometimes one was the doctor and the other the monster, other times it was flipped. Looks like that degree of interchangeability struck a chord.
This new show, Elementary, has already made headlines here, and those who think it might end up being too close to the BBC Sherlock for comfort include that show's own producer.
I like Miller, though. I hope he's good in the role, and the show is good – and somehow distinctive, with its own voice.
Now… who are they going to cast as Dr. John Watson? Ian Holm? John Krasinski? Simon Jones?