The last complete, unproduced work by Jim Henson was a screenplay for a feature film, co-written by his regular collaborator, Jerry Juhl. A Tale of Sand was written as a kind of existential chase movie, full of unexpected surprises, surreal set pieces and witty thought-provocations.
Archaia have been working for some time to transform this screenplay into a comic, handing it over to Ramon Perez to break down and illustrate.
As of next week, A Tale of Sand will finally be released into the world.
What you'll be looking for is a lovely, hard bound book that looks like this. And this.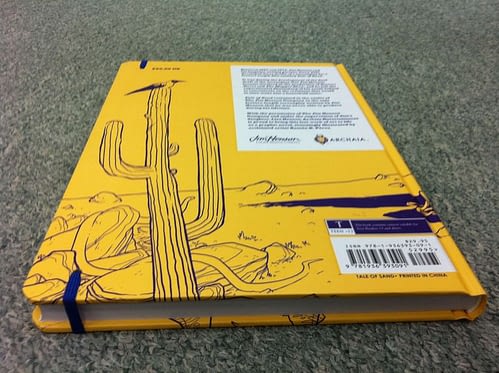 And this. And both of these. Any of those, you know, depending on your point of view.
I can tell you now that the book is being released to comic stores on December 14th, and will go wider to bookstores on January 18th.
I've had a preview of the whole comic, top to bottom, and, while I don't want to say too much right here and now, I think it's an incredible accomplishment, a wonderful tribute to Jim and Jerry and also very true to Jim's storytelling style, interests and ambitions.
Not quite the Jim we know from The Muppets, mind, but more the creator of The Cube, Timepiece and, in many respects, I suppose, The Dark Crystal.
Perez never loses sight of the comic's origins as a film script, right down to a very touching endpaper design. I'm happy that Archaia have given me permission to share that here: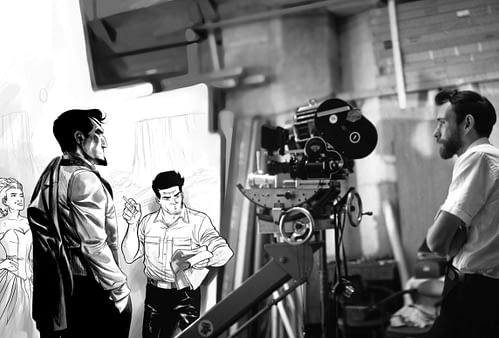 And, actually, there's a twist to the other endpaper which you'll be able to check out, for real, when the book arrives in comic stores next Wednesday.
Enjoyed this article? Share it!