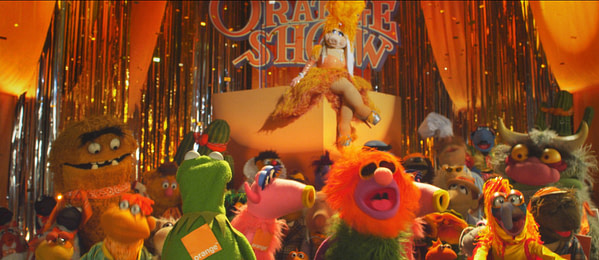 When Kermit says it's wrong, it's wrong.
Orange mobile take the "gold spot" in the advertising for many, if not indeed most, cinemas across the UK – which is to say, they play right before the movie. They used to have a series revolving around corporate suite Mr. Dresden, but now they're recruiting actual movie stars in bigger number, and as always the tag line is "Don't let a mobile phone ruin your movie."
The current ad features The Muppets. It's by far and away the best Orange ad yet, and it's now turned up online and been caught in my Google-powered nets.
The Muppets will be relased in the UK in the far, far future but hits US screens next week.
UPDATE: The original video was removed by its user, but I've replaced it and will do so again if possible.