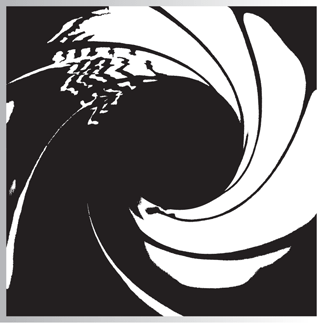 It was fifty years ago today that Sean Connery was announced as the first big-screen James Bond. No pressure, then, for the Bond 23 press conference to deliver something knock-out in their big reveal.
You be the judge of whether or not they managed it.
Before the conference, nine seats were laid out at the "top table". Discounting one for a chair, we were then able to whittle away more – Sam Mendes, Daniel Craig,  producers Barbara Brocolli and Michael Wilson. Early guesses would suggest that four "unknown" quantities would be in attendance.
As it happened, we ended up with Berenice Marlohe, Naomie Harris, Judi Dench and Javier Bardem.
Bardem, Mendes announced, is the villain.
Bérénice Marlohe will play Severin (saucy) while Naomie Harris will play a field agent called Eve, and not Moneypenny, as previously rumoured.
Ben Whishaw, Albert Finney and Ralph Fiennes couldn't be in attendance, and Mendes would not reveal their roles but confirmed their involvement.
Remarkably, the film will start shooting today. So what are they mucking about in a press conference for? Surely they have something to be getting on with?