Earlier today, we reported on Wizard World Comic Con changes for 2012, including the move of the Toronto Comic Con to a different location and a different date next year, the Metro Toronto Convention Centre, April 14th-15th.
Which is the same weekend as rival comic con organizers, Reed Expo's C2E2 in Chicago. Wizard World originally were considerably offended by Reed for starting a comic convention in a city they believed they had made their own, leading to the threat of their Big Apple Comic Con on the same days – and the same street – as Reed's New York Comic Con.
But that's only one Comic Con War started by this announcement – which at maximum will stop some Canadians comining to C2E2, and wipe out a wholebunch of guests who might have gone to Wizard World Toronto on a different weekend.
But this Comic Con War appears to be being fought on two fronts.
It's much closer now in time to the Toronto Comic Arts Festival. But more importantly it's taken the location and the timezone of the Fan Appreciation Toronto Comicon from other convention rival, Hobbystar, set up to support FanExpo Canada later in the year. This was their ad from this year;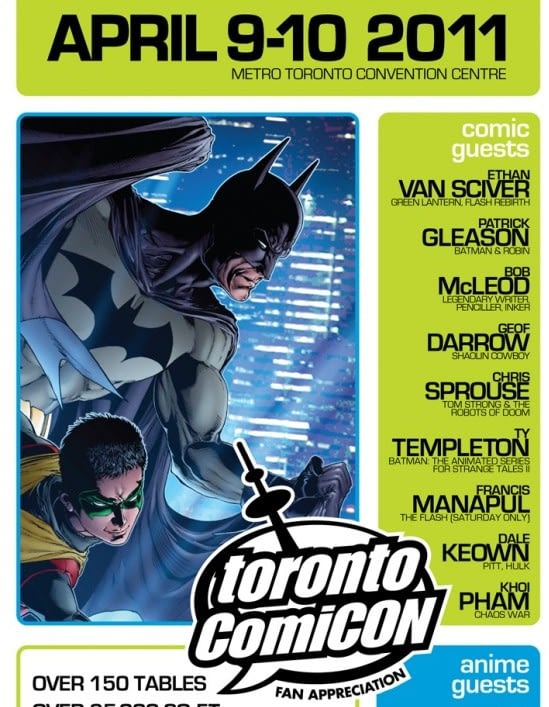 Now, this Fan Appreciation convention was originally run by Hobbystar as part of its own Comic Con War against the Paradise Comic Con and others, to lock them out from prominent venues. When Wizard World bought Paradise, they continued to run shows in a smaller venue. But now it seems, Wizard World have found a way to bring the game back to Hobbystar.
Watch things to get ugly quickly.
Enjoyed this article? Share it!