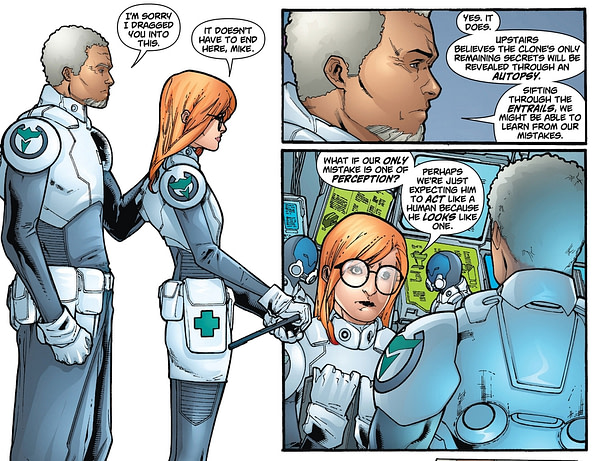 In the preview to Superboy #1, we noticed a prominent red haired young woman, and the internet has been abuzz with her possible identity. Her name is Red in the comic, but that's not the name she was born with.
Some are convinced that this is actually M'gann M'orzz/Megan Morse/Miss Martian.
It's not her.
Others have plumped for Lana Lang instead.
It's not her either.
Then there's Knockout, the flame haired ex of Superboy in a previous life.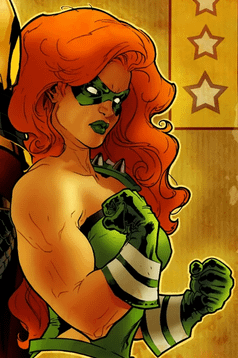 Nope. No one has yet, however, suggested that the woman in question is Caitlin Fairchild, of the Wildstorm team Gen-13.
Which is a shame, because that's exactly who she is. Bleeding Cool has learned from a flappy ex-Wildstorm staffer who couldn't keep his/her flappy overexcited mouth shut that this is exactly who she is. Another Wildstorm character ensconced in the new DC Universe.
For those not in the know, Caitlin Fairchild, or just Fairchild, was a genetically modified young lady, tall, tough and very strong indeed.This is how she appeared before her transformation back in Gen 13 #1…
As a member of Gen 13, she was the team leader and picked up quite a following. With Superboy #1 published on Wednesday, it looks like she may be about to capture an even bigger one…