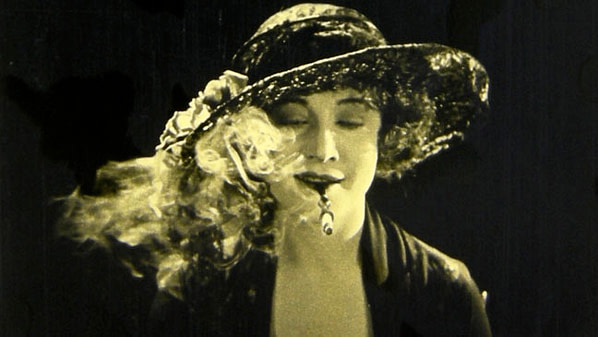 What price half a Hitchcock? And what price half a Graham Cutts?
I don't know what plans there will be to release the newly-rediscovered The White Shadow to cinemas, DVD and Blu-ray, but surely we won't be denied a work by the master just because it runs out half way through? There must be something they can package it with to bump up the perceived value, right? Maybe another one of those nice documentaries in which everybody talks about Hitchcock's hilarious practical jokes.
According to The Hollywood Reporter, the first three reels of this six-reel melodrama about good-and-evil twins were found in The New Zealand Film Archive.
The picture was shot in 1924, the year before Hitch made his feature debut with The Pleasure Garden* and while he's not the credited director, he did apparently script and edit the film.
Scholars will typically pick The Lodger as "the first real Hitchcock film" but expect that consensus to go on hiatus as they fall over themselves in identifying strains of auterial DNA in The White Shadow.
My sympathies to the family of Cocaine director Graham Cutts who was also responsible for The White Shadow, and who has been written out of the story pretty much, in order to leave more room for the Big Hitch Man. Can't be nice to see your interesting, talented, family member scrubbed out of his own exciting moment like this.
*Unless you count the missing No. 13 which was never actually completed, so I don't.