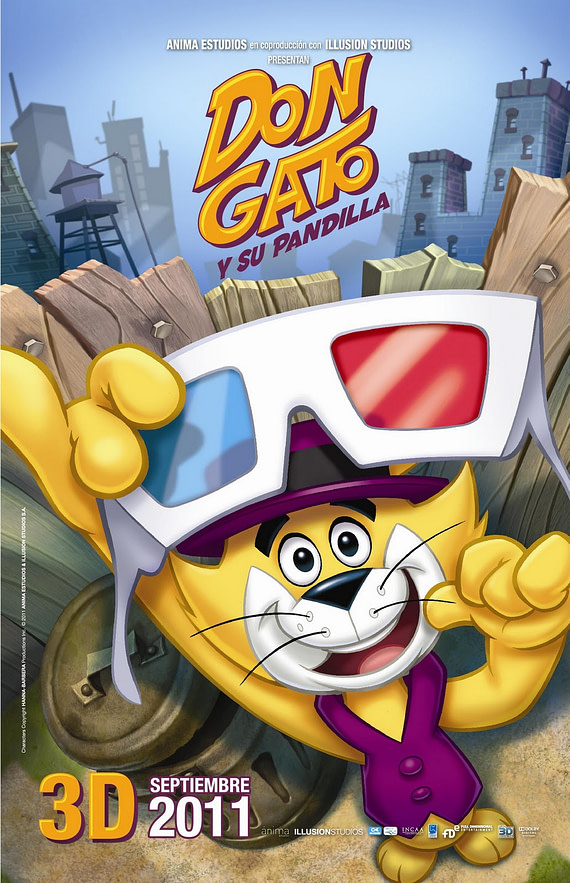 YouTube's range of 3D viewing options don't quite have something for everyone, but there's still plenty. Several of the systems don't even require glasses, at least if you're good enough at crossing your eyes.
Which apparently I'm not because, tonight, I'm not managing to see the Don Gato trailer in 3D at all. Boo. Hiss.
The film is a feature length Top Cat toon, with hand drawn character animation. I shared the film's posters, and gave a little more explanation then.
Please do let me know if you can get this trailer working in 3D – and if so, whether or not the characters are just flat planes or rounded in any way. I know that Disney have "dimensionalised" their Beauty and the Beast and Lion King characters very successfully, so there's hope that Top Cat will have some depth too.
[youtube]http://www.youtube.com/watch?v=0F4lPBNx9us[/youtube]