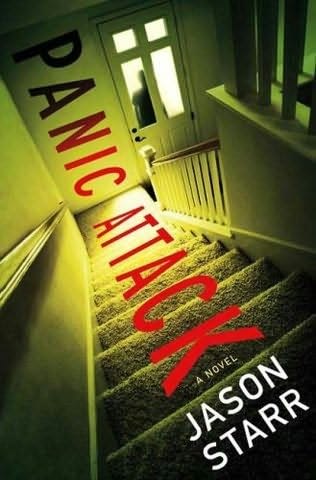 After Panic Room, Panic Attack. David Fincher has optioned Jason Starr's 2009 novel and tasked Ocean's 11, Matchstick Men and Terriers scribe Ted Griffin, one of my favourite working screenwriters, to handle the adaptation. Starr is a prolific novelist, and also wrote Vertigo Crime's graphic novel The Chill.
Vulture report that Fincher's recently founded 'Panic Pictures' will be home to the movie. It sounds to me like he's named the set-up especially, though it is entirely possible he's just a very anxious man.
Here's the plot blurb for Panic Attack from Starr's official site:
Dr. Adam Bloom has the perfect life. He's financially secure and lives in a luxurious house with his wife, Dana, and their 22-year-old daughter, Marissa, a recent college graduate. Late one night, his daughter wakes him up and says "Somebody's downstairs." From that moment on, nothing in the Blooms' life will ever be the same.

As the family recovers from the break-in and the Bloom's already rocky relationship rapidly falls apart, Marissa meets a young, talented artist named Xan. Adam feels that something's not quite right with Xan, but his daughter ignores his warnings and falls ever deeper in love with him. When suspicious things start happening to the Blooms all over again, Adam realizes that his first instinct about Xan was probably dead on…
It may also be worth noting that reviews of the book have called it:
Starr's best work to date, combining a flawless plot with a pitch-perfect sense of storytelling that never fails to surprise – Book Reporter
and
Twisted in the best sense of the word… straight-up nasty – Boom Tron
but also
Would I recommend this book? I just can't seem to answer that. But then, maybe that's an answer right there. I thought it had an unsatisfying end, although there was an "oh crap" moment that I wasn't expecting – The Novel Bookworm
Enjoyed this article? Share it!