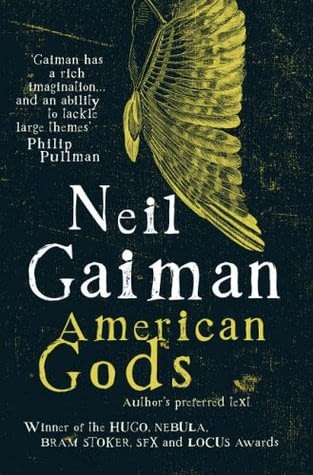 It was a little misleading when Neil Gaiman recently said that the film rights to American Gods had just been sold, because the epic novel is to get an adaptation not for the big screen, but for the small. After Good Omens, this makes two Gaiman-created stories getting set up for TV incarnations in just a few months.
At the same time as talking about the rights sales, Gaiman said that:
There is one cinematographer and director on board who has many, many Oscars and is I think is a genius, and I love the fact that he fell in love with this about six or seven years ago and has not given up and just kept coming back and kept coming back.
And now we know who that is. It's Robert Richardson, who we just this week mentioned as he's shooting the in-prep World War Z movie. For the record "many, many Oscars" translates into two – for JFK and The Aviator.
Deadline report that:
The plan is for Richardson and Gaiman to write the pilot together.
And I wouldn't be surprised, looking at Gaiman's blog of late, if he hasn't started on it already.
The show's producers are to be Tom Hanks and Gary Goetzman and their Playtone Pictures, who Richardson approached during his six or seven years of coming back and coming back. HBO are "in talks" to acquire the rights to the show.
Here's the blurb for American Gods on Gaiman's official site:
Released from prison, Shadow finds his world turned upside down. His wife has been killed; a mysterious stranger offers him a job. But Mr. Wednesday, who knows more about Shadow than is possible, warns that a storm is coming — a battle for the very soul of America . . . and they are in its direct path.
Enjoyed this article? Share it!