It's hard to believe we live in a world in which Charlie Sheen can have owned and sold a very nice copy of Action Comics #1, and for that to have remained a virtually unknown event outside of vintage collecting circles.  But Action Comics #1 has gained quite a bit of stature in the mainstream news since that 2004 sale due to a pair of recent $1 million+ sales, and Charlie Sheen…  wasn't yet a warlock with Adonis dna.
I'm pretty serious about following the vintage comics scene, and I'd almost forgotten that Charlie's copy was out there myself. The event was far more noted at the time for being an Action Comics #1 sale — never a common occurrence — than it was for Charlie's involvement.  The hobby had seen Nicholas Cage sell an Action #1 and the rest of his world-class comic book collection just a couple years earlier, so the idea that Charlie had owned and was selling a copy seemed almost unremarkable at the time.
But this is actually a remarkable copy of the book: a very pretty example of the comic with slight professional restoration. Tear seals and spine split seals, cover reinforcement, and cover cleaning are noted by CGC. The work has to be pretty minor to be designated as slight, and looking at the scan the book does indeed look solid.  No pieces have been added, which is an important point among collectors knowledgeable about restoration.
Like much about Charlie, his ownership of the book was a bit of a mystery until he sold it.  He had it for nearly 20 years, having purchased it from then well-known dealer Robert Rogovin of Four Color Comics in the mid-1980s, and held onto it until the 2004 sale.  The auction house he consigned it to, Leland's, is primarily known for sports memorabilia and Sheen sold an eclectic mix of sports collectables through them at the time, including various game-worn jerseys, vintage figurines, signed Michael Jordan basketball shoes, and the like.
Leland's, an unusual choice for a major comic book sale,  put the book on ebay where it sold for $45,100 — considered a good deal at the time and in hindsight, practically a bargain.  The current owner, who wishes to remain anonymous, told Bleeding Cool, "Even at that time, I expected it to go a little higher, so I was happy to get it for that price. "
"As for current value, given that virtually any complete copy seems to be pulling around $100k nowadays, I would guess this copy would fetch around $140k," the current owner also notes.
But given Sheen's current notoriety and the 2011 market for nice copies of Action Comics #1, it could conceivably go for quite a bit more.  However, the current owner, who specializes in pedigree copies of Golden Age DC Comics, has no intention of parting with it:  "I'm still very happy with the book, though, and have no intention of selling it any time soon."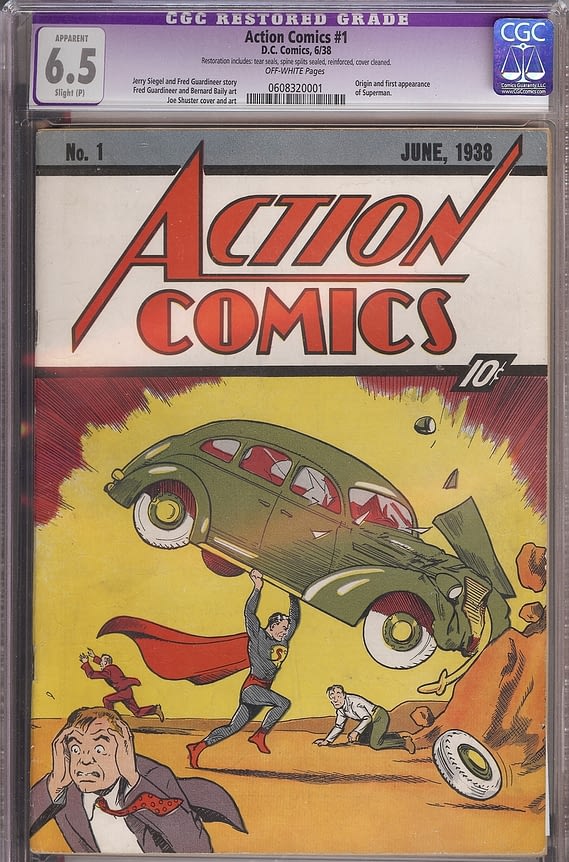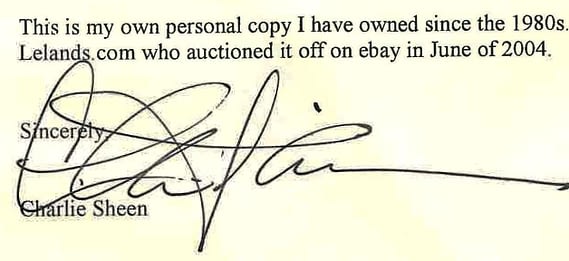 Enjoyed this article? Share it!