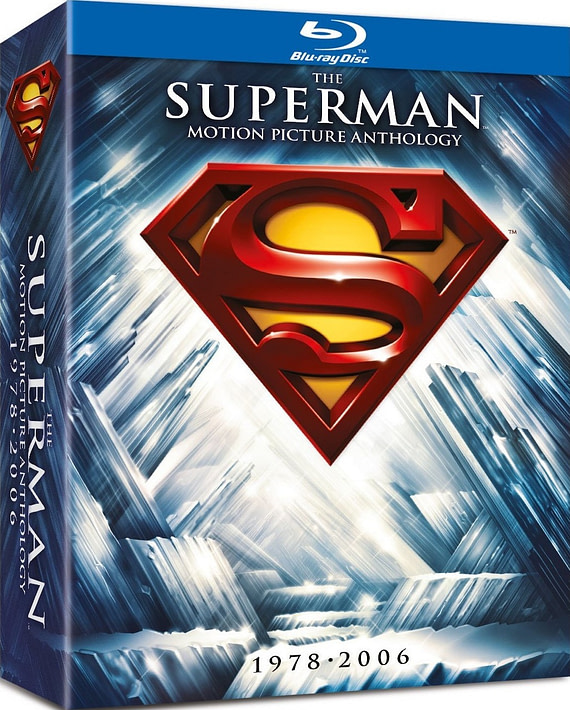 Every live-action Superman feature film to date is coming to Blu-ray this summer. That's the one and-a-bit Richard Donner films, the almost-two Richard Lester films, the Sidney J. Furie film and the Brian Singer film.
No date has been set for a US release as yet, but there's a pre-order page on Amazon UK
which promises the films will be available in Blighty on June 13th. What's more, it reports that the discs will be region free – so even if Warner Bros. decide the US will have to wait until later in the year, or even 2012, the year of the Snyder reboot, then you've still got an option.
According to Amazon, there are to be only 5 discs in the set. This goes against some previous rumours, and could suggest a lightness of supplements. What's more, the only way that both Donner and Lester versions of Superman 2 would be included in this case is on the same platter, and that might not be optimum.
So, if the Amazon info is accurate, and not just temporary figures and figments, it might not be time to trade in your hefty 13-disc Superman series DVD set just yet.