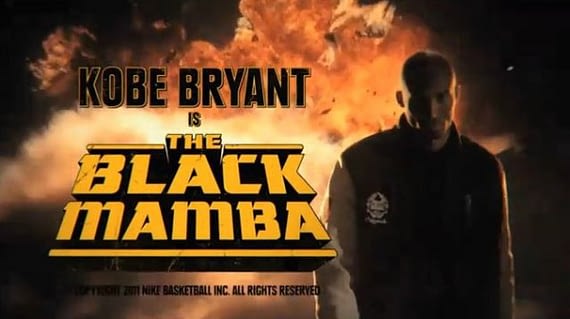 Starring Kobe Bryant as his apparent alter ego The Black Mamba (really?) there's a new, 5-minutes or so short by Robert Rodriguez, designed to hawk Nike wares. The film has a couple of other big-name cameos, and sweet small-name one too.
I'm never going to own a pair of Nike shoes in my life, so my question is: how's the film?
My own answer: Yeah, okay. I waste more time on a lot less several times a day, and I did laugh more than once. And if you read it as Rodriguez deconstructing his own, That'd-Be-Cool, intuitive creative process, then perhaps it's worth a little bit more consideration.*
*Rodriguez didn't write the story, but he is one of the credited screenwriters, alongside George Huang.
Enjoyed this article? Share it!