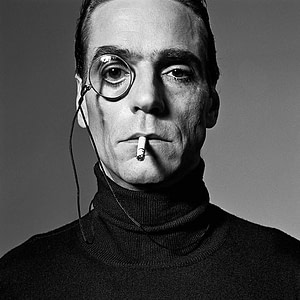 Kate Atherton writes for Bleeding Cool:
It's been quite a while since we saw anything from writer Paul Mayersburg and, remembering what he's written over the years, that is quite a shame. But it looks like things may be looking up.
Mayersburg was the man who wrote the The Man Who Fell to Earth, followed a few years later by the screenplay for Merry Christmas, Mr Lawrence. As hard as it is to believe, that film is now almost thirty years old. Just thinking of it brings back every chord of its theme to the front of my mind. Little else followed, except for The Last Samurai released in 1990, which Mayersburg wrote and directed.
But now all these years later, Mayersburg's latest project has stepped up a gear with news of additional cast and a changed name. The Hollywood Reporter revealed today that Jeremy Irons and Kim Cattrall have signed on as leads for Mayersburg's The Treehouse, formerly known as The Master of Farnow. Tom Sturridge (shortly to appear in the adaptation of Kerouac's On The Road) is already linked to the project, which will be directed by Lajos Koltai.
The Treehouse, based on a novel by Eduard von Keyserling, is set in pre-WW1 Germany and tells the story of young lovers and cousins Thomas von Farnow and Ellita who try to uncover the secrets of the passionate journal kept by Ellita's mother. That is, until Thomas' father, the Master of Farnow, steps in and turns their world and his upside down and shows that not everyone is what they seem.
As if the story alone weren't compelling enough, the thought of having Jeremy Irons on the big screen again, in a screenplay penned by Paul Mayersburg is very interesting indeed.
The Treehouse is produced by Groundswell Productions and will be filmed in Pomerania, Germany.