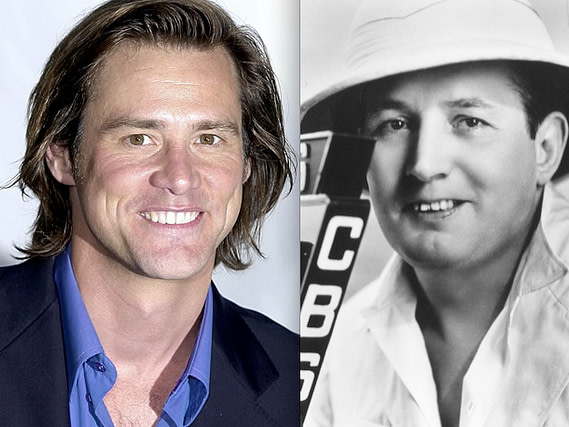 Back in 2007, when Tim Burton was attached to direct, the idea was to make a film that turned the life of Robert Ripley, globe trotting reporter, cartoonist and creator of the Believe It Or Not columns, radio and TV shows, into a kind-of Indiana Jones of the weird.*
But that didn't happen, and Burton and his screenwriters Scott Alexander and Larry Karaszewski soon found themselves working on other things. There was a brief attempt to revive the project for Chris Columbus to direct, but that fell by the wayside too.
And now Deadline bring the surprising news that the project is still undergoing development, and remaining attached to star – as he was before even Tim Burton became involved – is Jim Carrey. It would seem likely it's his interest that's keeping the project alive.
I can see it: Carrey as an early 20th century travel writer, cartoonist and connoisseur of the weird, wandering into grave danger, rescuing some hapless victims and returning home with a nice, oddball artefact as a souvenir. I like it. It could make for a great caper.
It appears that there's no new director attached at the moment, though Forrest Gump and Benjamin Button writer Eric Roth has been brought on to do a complete overhaul of the screenplay. I've got a hunch that Mark Waters, Carrey's director on the recently-wrapped Mr. Popper's Penguins, will be in pole position at this stage. He certainly showed the right skillset with The Spiderwick Chronicles.
*I think the Ark of the Covenant, the Holy Grail and Crystal Skulls are pretty Ripleyan, or Fortean, in the first place. Indiana Jones stories are pretty darn weird when you think about it.
Enjoyed this article? Share it!