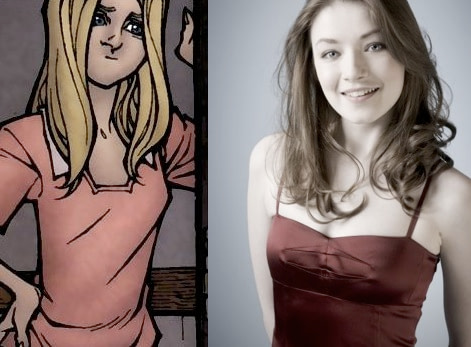 As Mark Romanek and crew draw closer to production on the pilot episode of Locke and Key, adapted from the Joe Hill comics by Josh Friedman, more casting is snapping into place. The latest addition is young Irish actress Sarah Bolger, previously of the not-entirely-dissimilar Spiderwick Chronicles.
Both Spiderwick and Locke feature a single mother and her children, in each case two boys and a girl, relocating to a mysterious and rather scary house. The characters then find a magical artefact in the house, and embark on a dangerous journey, or journeys, that are tied into a tragedy in their family histories.
The similarities pretty much end there, though. Well, mainly. Such stories are, and probably really should be, rooted in archetype so it's no criticism of either that there's this extent of cross over.
Bolger's part will be that of Kinsey Locke, and here's how Deadline describe the role:
The athletic middle child… unhappily uprooted to [sic] her dad's family home by her mom after he is brutally murdered.
That'll do.
Locke & Key continues to shape up. We'll keep watching it closely.
Enjoyed this article? Share it!