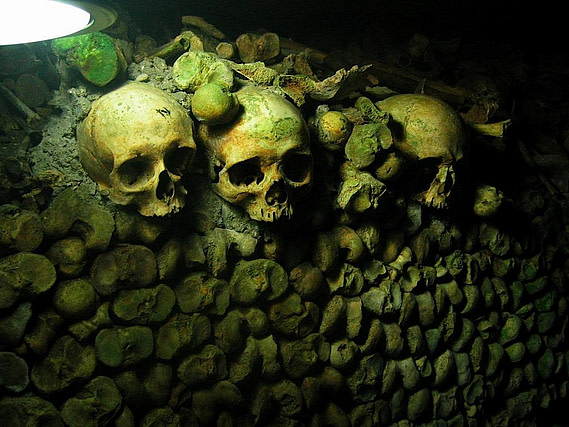 Bleeding Cool will later have some exclusive information to share regarding this project, but first I'll have to lay the groundwork.
At next week's AFM, one of the in-the-works projects being shopped will be horror anthology Paris, I'll Kill You. The title is meant as a twisted-up reflection of the romantic compendium movie Paris Je T'aime, and the core idea here is the same: well known directors tackling short films, linked by their being set in Paris.
But where Je T'aime was all fluttering hearts, the idea with I'll Kill You is a little more "exploding heads".
The Hollywood Reporter have provided a list of directors who are at work on the project:
Joe Dante (Gremlins), Paco Plaza ([REC]) Vincenzo Natali (Splice), Xavier Gens (Hitman) and Ryuhei Kitamura (The Midnight Meat Train)… Christopher Smith (Creep), Julien Maury and Alexandre Bustillo (A L'Interieur) and German music video director Joern Heitmann.
Natlai, you may recall, directed one of the Paris Je T'aime segments. As did Wes Craven, who would seem like a great candidate for I'll Kill You but… well, let's not read too much into it. Maybe he's just too busy with Scream 4.
By my count, we're on for eight chapters, which seems like a fair amount. There's always the possibility of more directors and films being added, and if so, I'll keep you posted. With eight, though, I can't image they'd run much over ten minutes each, and that sounds like a great format for some of them to really break loose and stage something less plot driven, something that has less of a need for character arcs, and is more… well, more scary, or more wild, or more experimental.
Bleeding Cool have already received some specific information on one of the shorts, and it sounds great… Stay tuned.