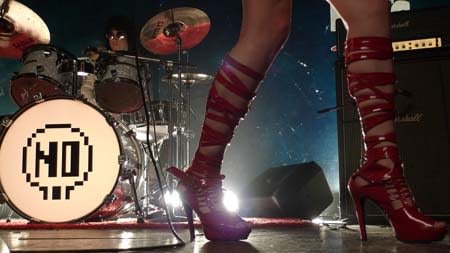 Here's some weekend viewing for you, now that you're not in the office and having to keep things muted. It's just got to be more interesting than whatever ball game is clogging up the TV schedules.
We'll start with the first three episodes of Avengers Assemble, a parody series that features some sweetly ambitious costumes, variable jokes, wobbly camera and a bucket load of gusto. These episodes are called Healthcare, Jobs and Oil Spill.
Thanks to Michael Moran for the tip off.
There's a music video for Clash at Demonhead's Black Sheep. It's bonus Scott Pilgrim footage, folks, but it can't be embedded, so off to YouTube you go. If you know of an embeddable variant, let us know.
And finally, here's a pair of new trailers for the upcoming Space Battleship Yamato movie.
What? Subtitles? Huh?
Enjoyed this article? Share it!