If you're a regular reader of Bleeding Cool – if not, welcome – then you will probably be aware that Brendon and I fell head over heels for Don Mancini's latest Child's Play film, Curse of Chucky, when we saw it at FrightFest last month.
If not, here is a link to everything we've been saying so far.
One thing we haven't been talking about though are the final scenes in the film, and in particular the ones that occur after the main plot of the film has ended.
A new clip went online today that spoils one of the late reveals in the film. If you don't want to know about it or see it then please stop reading now.
The following clip comes very, very late in the film but there is another one just after it too. You may be able to take a good stab in the dark as to where the film goes from here and in particular where the box is going.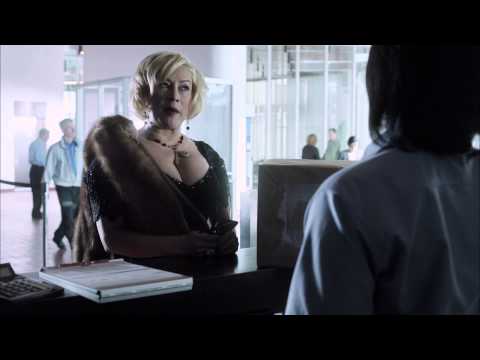 Jennifer Tilly also did an interview with USA Today to promote the film and her comments about shooting this scene delve even deeper into spoilers,
She is helping him in his nefarious ways. There are people he forgot to kill and he's a perfectionist… He will not stop. He's not going to stop painting the Sistine Chapel before he's finished. He's tying up loose ends.
I can't wait to see Curse of Chucky again and thankfully there are just a couple of weeks to go until the film is released on Blu-ray, DVD and VOD.