A snippet from Marvel's Agent Carter mini-adventure was unlocked online today. The full film – just over a quarter-hour's worth of glass ceiling-smashing shenanigans – will be included on the Iron Man 3 Blu-ray.
What was the symbol on that test tube? As it happens, I know exactly.  It's the "zodiac" referred to in the previous clip, so here's that.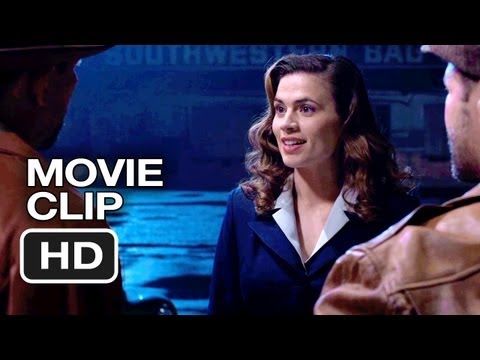 You'll have to watch the full film to put the rest of the pieces together yourself. Don't expect a complex mystery, though. Agent Carter doesn't have much time for anything but a pair of action set pieces, some on-the-nose commentary on sexism and a handful of fun gags.
The Iron Man 3 discs are out on September 9th in the UK and Sepetember 24th in the US.